2020 is a special year to all of us, while fighting against the pandemic, HEC China keeps exploring actively new ways of working to adapt to the new normal under the Covid-19. This year, HEC has successfully launched various academic activities with its Chinese partners, including online trainings, degree program, online sharing sessions and open classes, etc... At the end of the year, we invite you to review together with us those memorable moments of HEC Paris in China...
January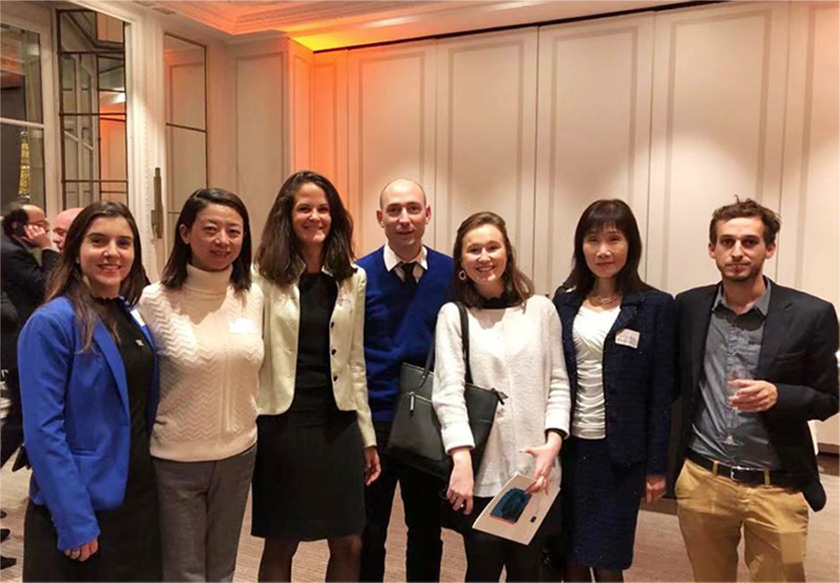 The 2nd International Development Forum of the HEC Alumni Association was held in Paris in January. The directors of HEC international offices from different countries introduced each region's operations and programs . HEC China representative Ms. Elodie Xu Ying Elodie attended the meeting.
February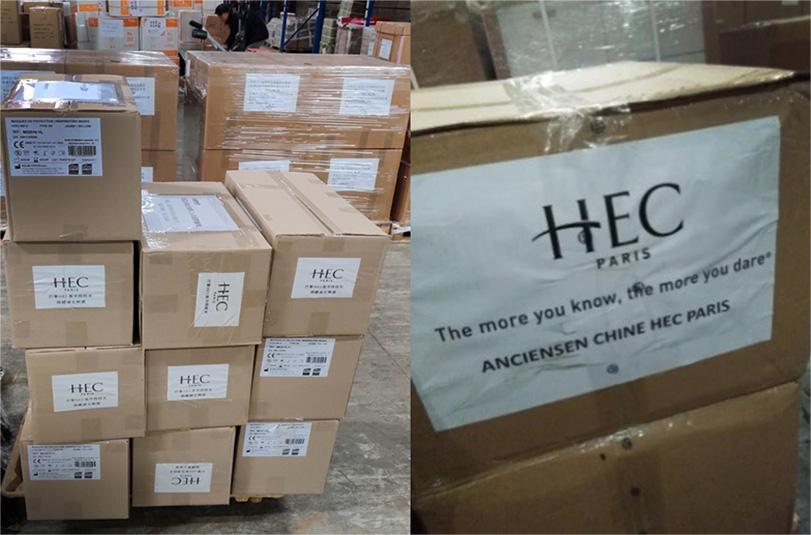 HEC Paris alumni community in China responded actively to the fight against the pandemic since the outbreak in Feb. 179 HEC alumni donated a total of CNY 230,000 within three days. The funding was used to purchase medical masks and equipment to donate to domestic charity foundations and frontline hospitals in Wuhan and also to some hospitals in France.
March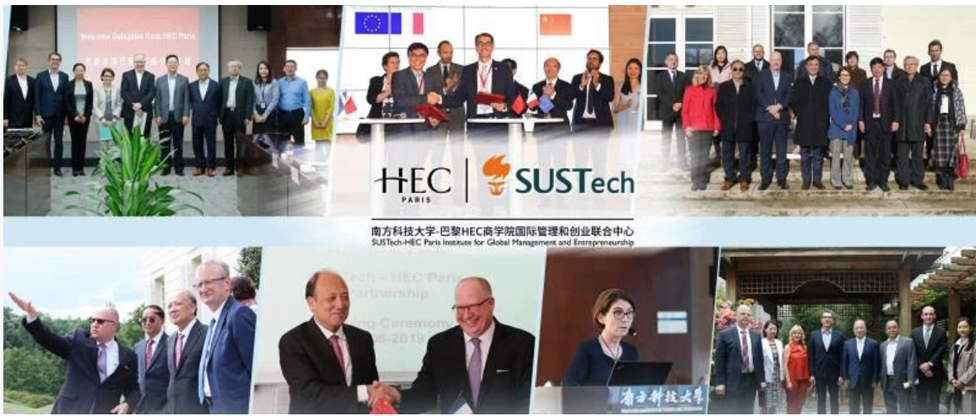 Southern University of Science and Technology (SUSTech) and HEC Paris have achieved a new milestone in their collaborative relationship by establishing the "SUSTech-HEC Paris Institute for Global Management and Entrepreneurship" (SUSTech-HEC Paris Institute) on March.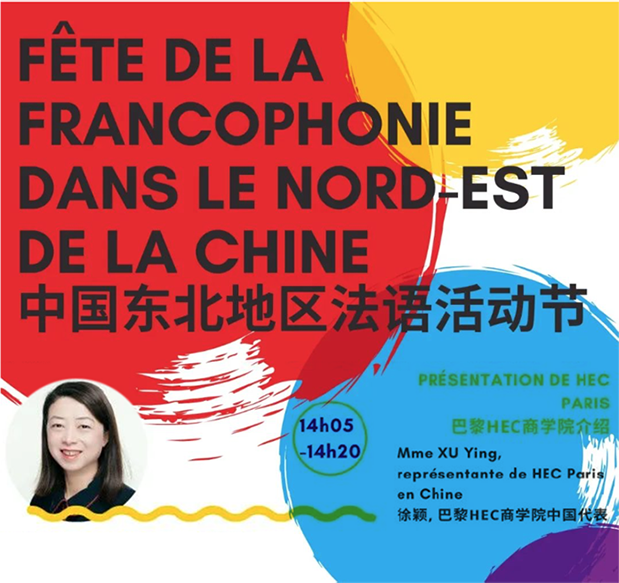 Campus France in Shenyang held an online event "Study in France" and invited French school representatives to present bachelor and master programs to interested participants. Ms. Xu Ying attended the meeting and introduced HEC Paris master programs in French for Chinese students, including the application process, scholarships policy and the admission standards.
April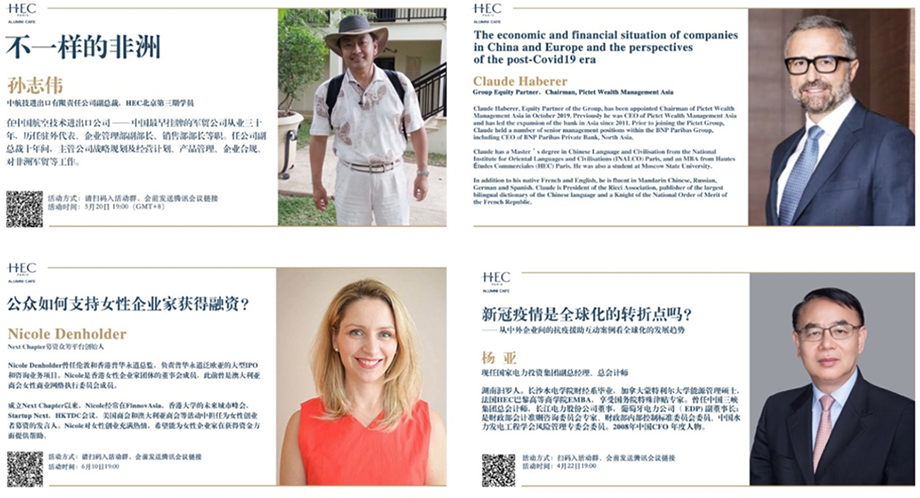 In April, HEC Paris China office explored new form of online alumni events ——"HEC Alumni Café", which has been proved to be a good and efficient way to gather the alumni up during the confinement days. Till to the end of August, 9 sessions were organized of varied topics and got around 40 attendees for each sharing.   
On 27th April, Jeremy Ghez, associate professor of Economics and International Affairs at HEC Paris, was invited to share with all interested participants his thoughts and findings on the pandemic, the event was co-organized by SUSTech-HEC Paris Joint Institute for Global Management and Entrepreneurship.
May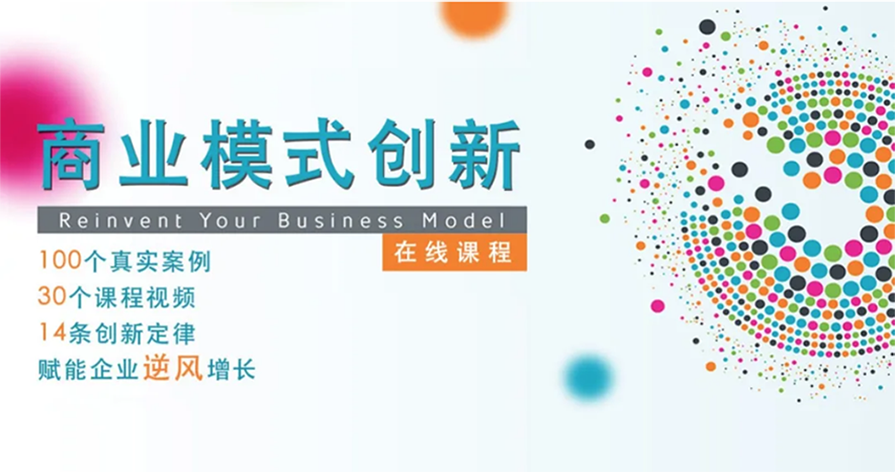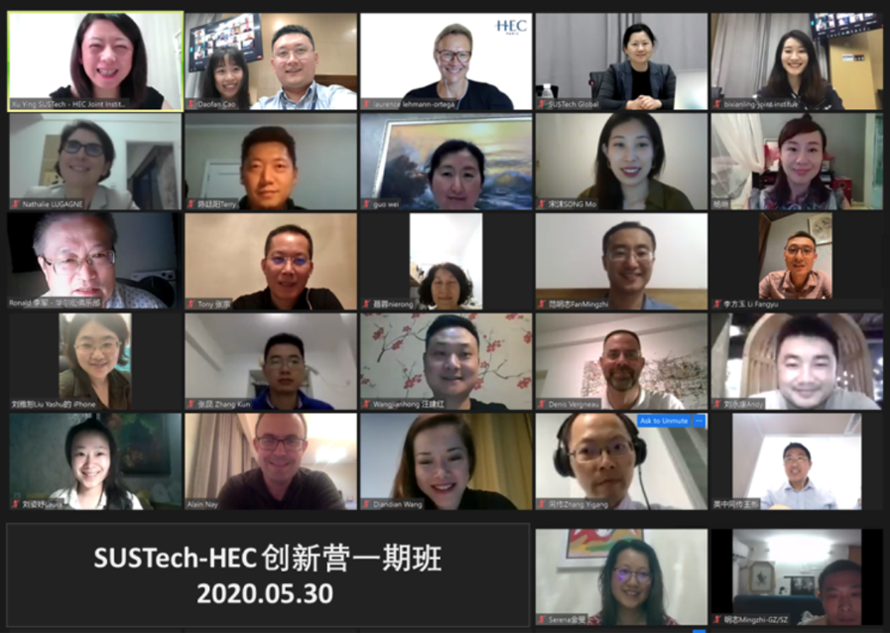 The SUSTech-HEC Paris Institute launched the first online certificate course "Reinvent Your Business" on May, more than 20 executives from different sectors attended to the course.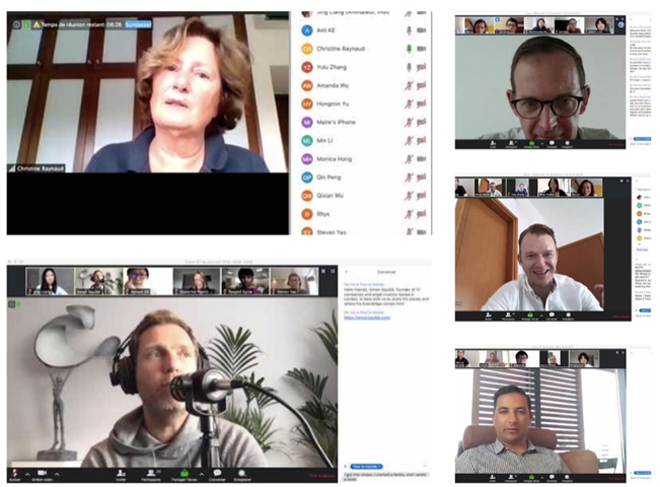 In May, with the help of Maire Apiou, HEC consultant based in Hong Kong, the HEC Alumni Association HK Chapter successfully held 9 online Zoom Cafe Chats. Each online session has invited an HEC alumnus/alumna to share and communicate with the audience on a  topic. A total of nearly 50 sessions were held throughout 2020.
June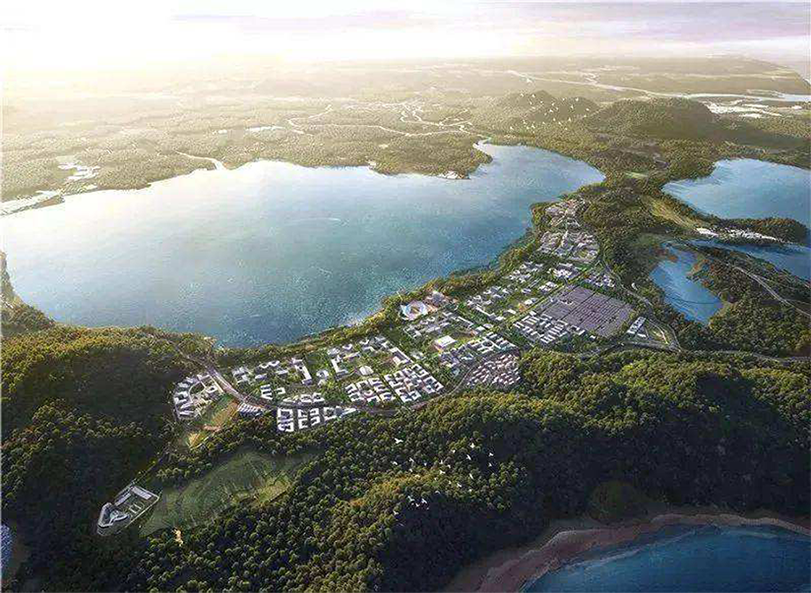 Following the  ambitious project launched by Chinese government to convert the tropical tourism oriented island Hainan to China's largest free trade zone, the representative of HEC Paris China Ms. Elodie Xu Ying and Charles Cheng,president of HEC Alumni Beijing Chapter, together with the SUSTech delegation, had a site visit to Hainan Island. The intention of the trip was to understand how the new policy could help SUSTech-HEC Joint Institute to overcome the difficulty of delivering joint degree programs in China.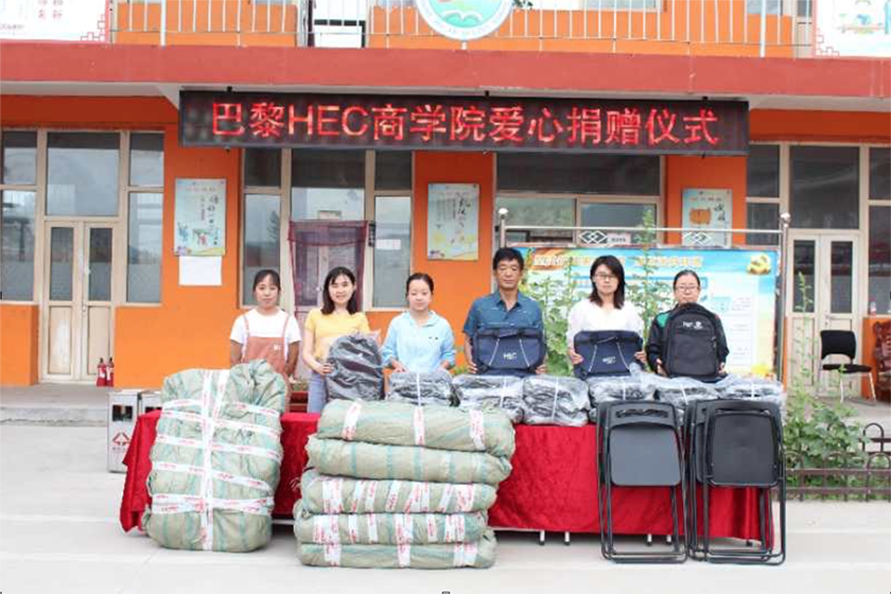 HEC China Office donated 30 chairs, 44 bags, 30 caps and 60 notebooks to Shizui School in Wutai county, Shanxi Province in June.
July

HEC China has moved to new office located inside French Chamber of Commerce and Industry in China in July.
Address: Room 202-203, 2nd Floor, Building 81, No. 4, Workers Stadium North Road, Chaoyang District, Beijing.
Tel: +86(10)65287467.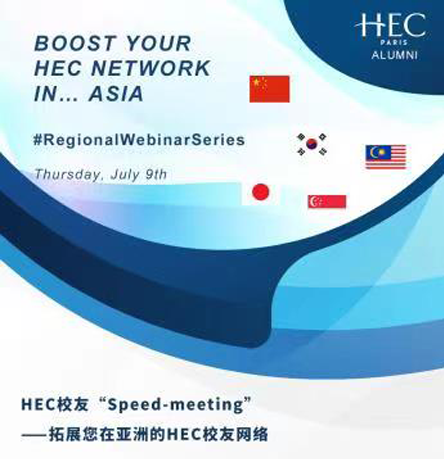 The HEC Regional Webinars —— Asia Station was organized by HEC alumni association. Alumni representatives from four cities——Beijing, Shanghai, Shenzhen, Hong Kong—— made a joint Introduction to attendees on working / career opportunities / networking information.   
August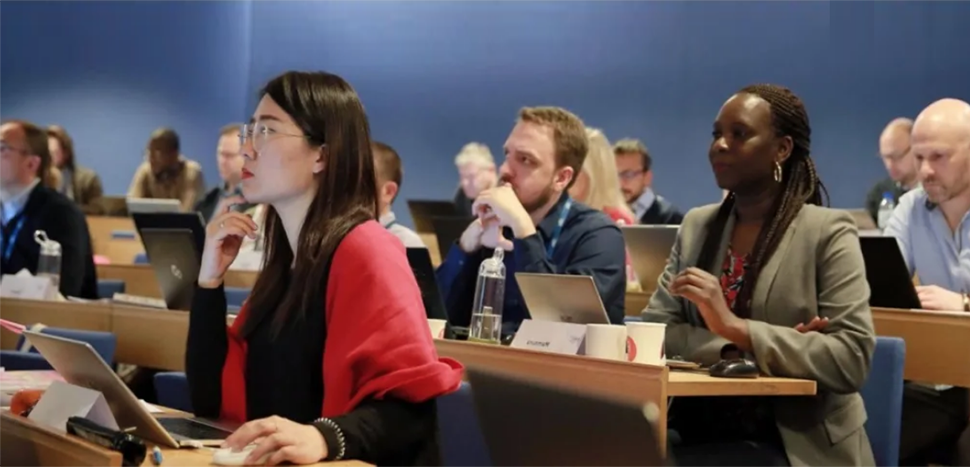 Tsinghua AAD – HEC Paris Joint Executive Program in Media, Art & Creation has been officially launched in August. The aim of the program is to cultivate professional talents in management of different art forms and communication of culture which cater to the needs of the booming culture industry both within and outside China.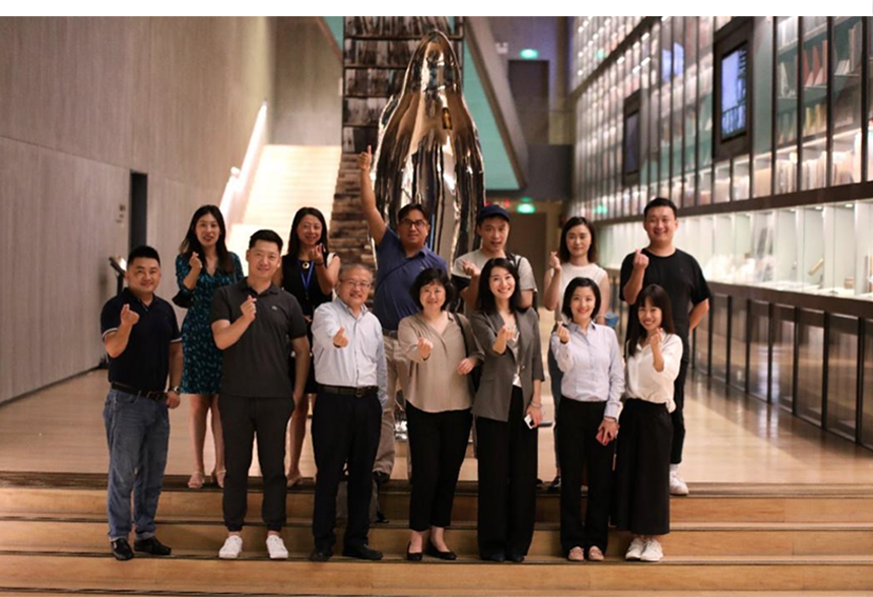 On August 30th , an offline event of the online certificate course of "Reinvent Your Business" was organized by SUSTech-HEC Joint Institute in Shenzhen Artron Art Center.
September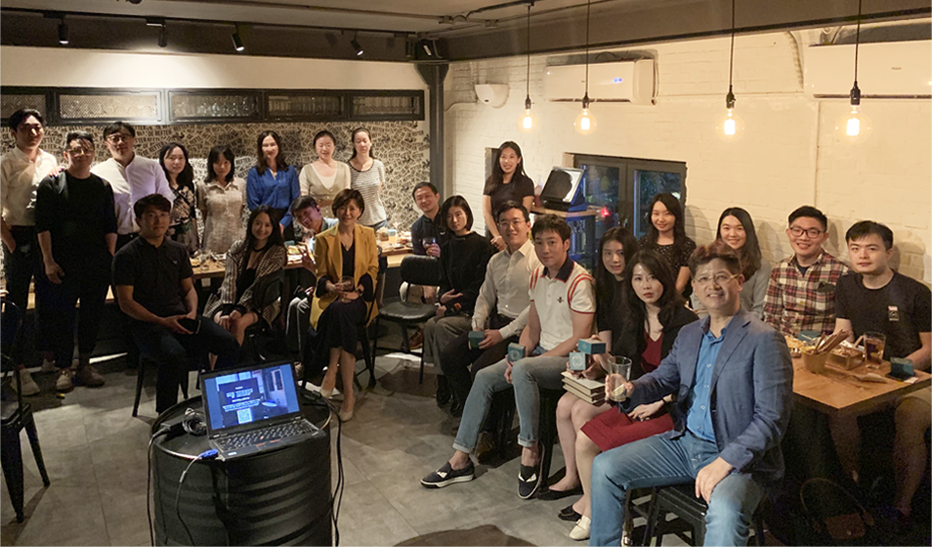 The first offline gathering of Beijing  alumni Chapter in 2020 has been held in autumn (Mid-Autumn Party). President Charles Cheng, the vice president Ellen Chen, and the HEC Paris China colleague  Song Mo presented respectively school latest information, alumni activities plan, and HEC Paris development in China.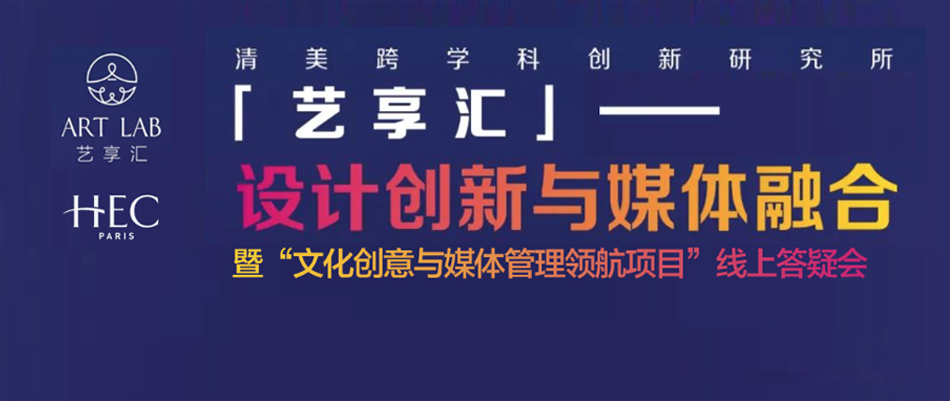 HEC Paris and AAD THU co-organized the first online Art Salon ——"Design Innovation and Media Integration" in August. Professor Ma Sai,the secretary of AAD THU, Sha Xiaoli,executive publisher and editor-in-chief of Harper's Bazaar, Zhang Lingxin,well-known actor, and Ms. Elodie Xu Ying, HEC China director, attended to the event. More than 1000 participants were online for the event.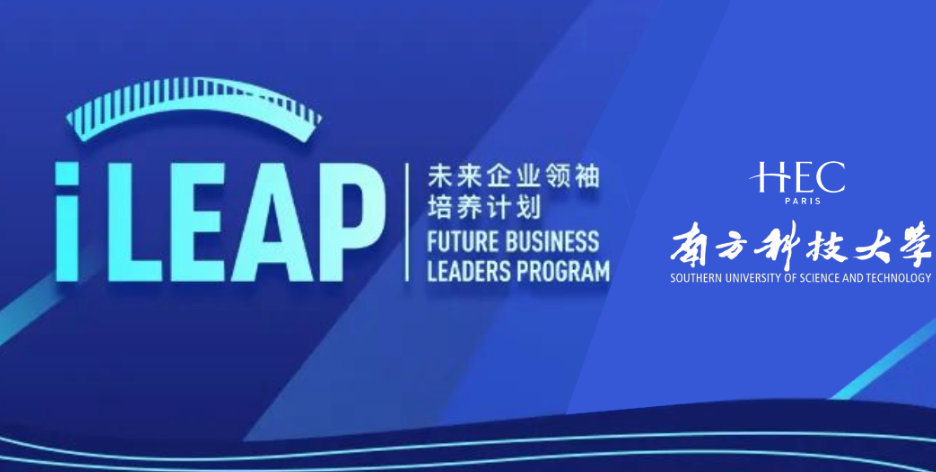 The second enrollment of the iLEAP Future Business Leaders Program developed by SUSTech and HEC Paris was officially launched in September.
October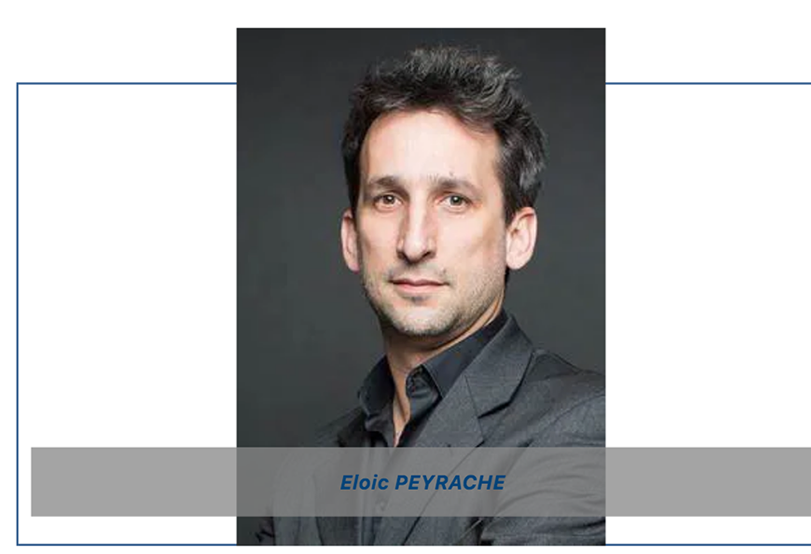 Following the resignation of Peter TODD for health reasons, the HEC board meeting was unanimously decided to entrust the interim management of HEC Paris to Professor Éloïc PEYRACHE for a period of nine months.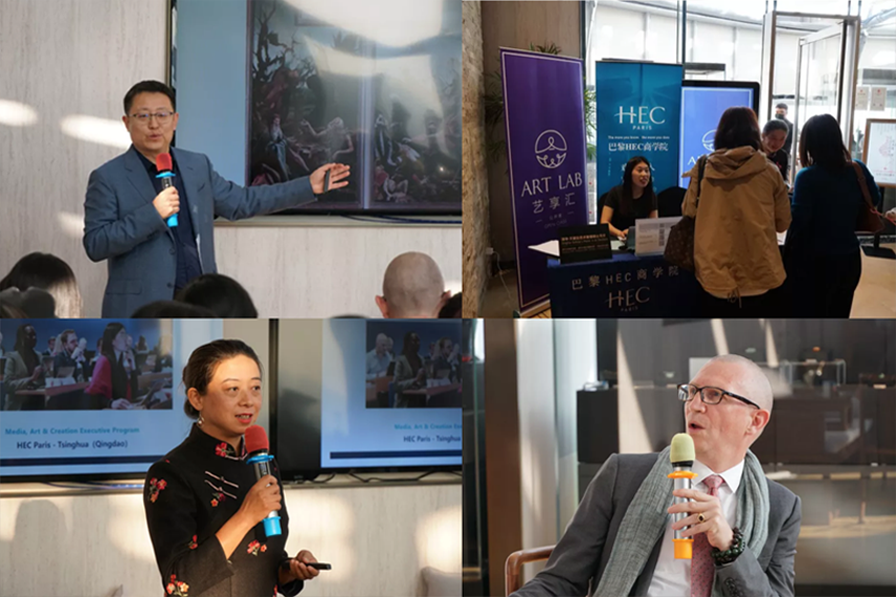 On October 30th, HEC Paris and AAD THU co-organized the first offline Open Class — "The Story of Art" in Shanghai Center. Zhang Gan, Professor of AAD, Dr. Philippe CINQUINI, director of the Institute of Contemporary Art of the Academy of Fine Arts, were invited to share their insights on Chinese and French culture and art. About 100 participants attended to the event and interacted with the speakers.
November
Beijing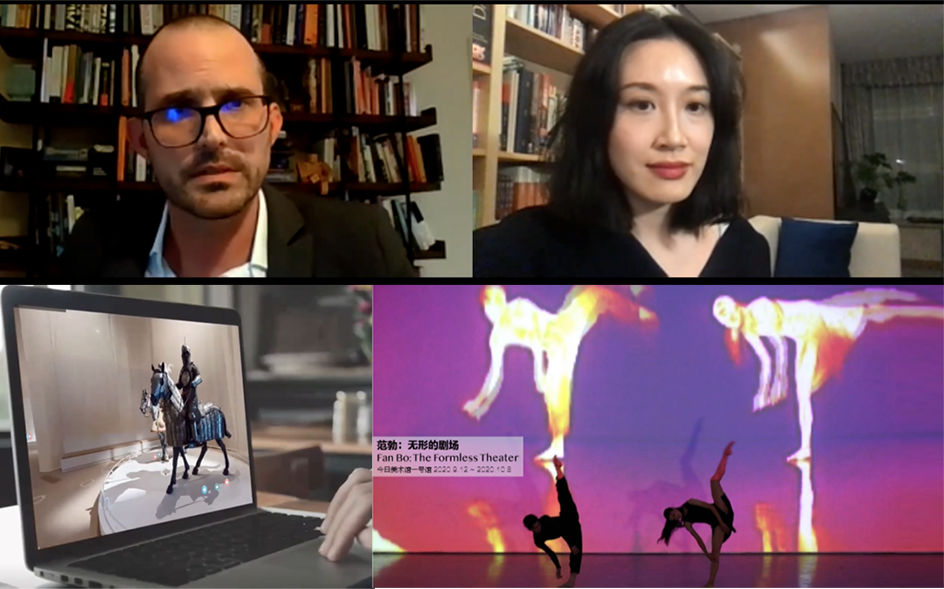 On November 5th, online forum "The challenge and opportunity of museums under the current COVID-19 epidemic situation" was held by HEC Paris China and AAD THU.
Two directors, Zhang Ran from Today Art Museum, and Manuel Rabaté, director of Louvre Abu Dhabi Museum were invited to give lecture on the current situation of museums under the pandemic.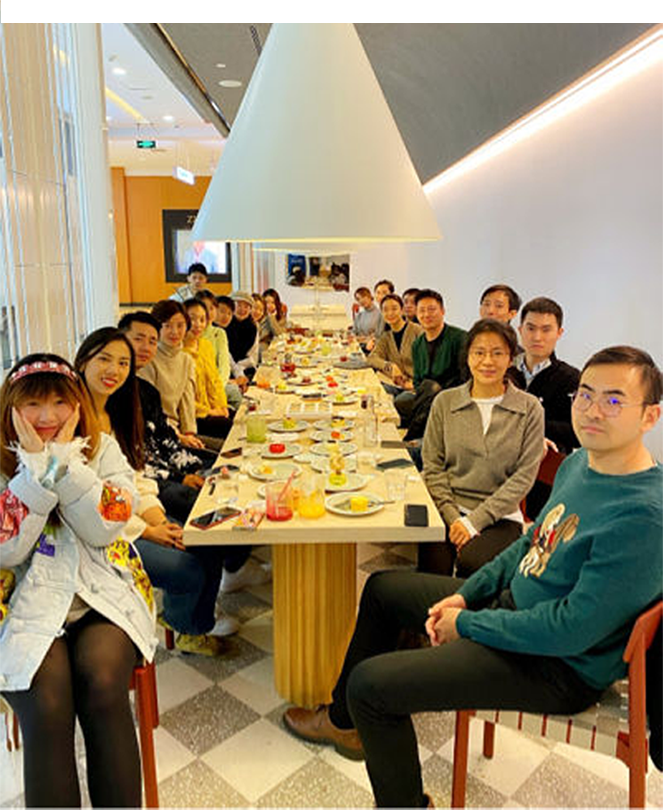 HEC Alumni entrepreneurship Afternoon Tea was held at Elle Cafe on 21st Nov. Four HEC entrepreneurs gathered together to share their insights in entrepreneurship and different industries with more than 20 participants.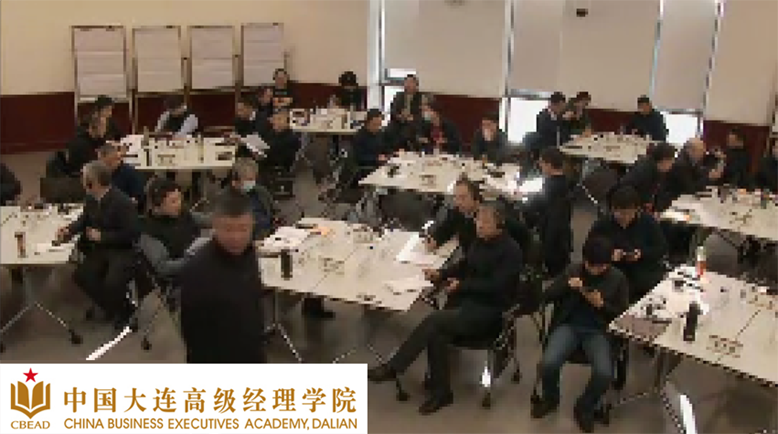 HEC Paris and China Business Executives Academy at Dalian (CBEAD) cooperated successfully in completing the first online executive training in late November. The training was about company strategy. Around 40 executives from large size corporates were present.
Shanghai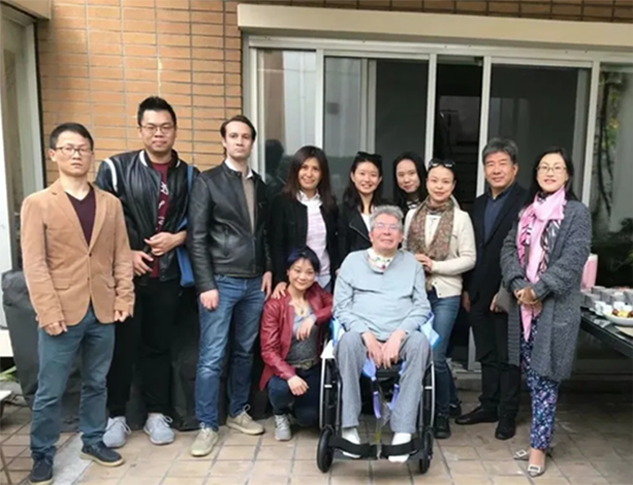 On November 8th , an Alumni Afternoon Tea with HEC alumnus Jean Michel Ripoll in Shanghai.  

Organized by the HEC Shanghai Alumni Association, "Les Trois Parisiennes HEC x ESSEC x ESCP" networking event was held at the French Consulate in Shanghai on November 13th.
Shenzhen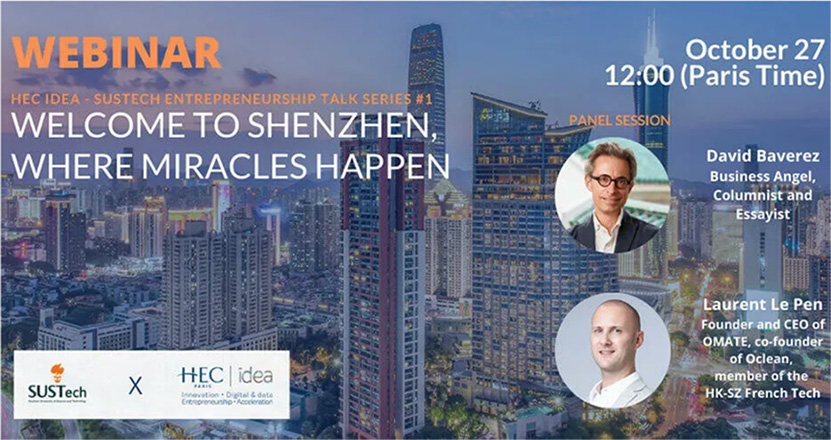 HEC Paris and SUSTech co-organized a webinar entitled "Welcome to Shenzhen, where Miracles Happen". Chaired by the school's Hong Kong-based Associate Professor Nathalie Lugagne, the webinar welcomed investor David Baverez (H88) and CEO Laurent Le Pen to share their experience and provide advice to all students interested in investing in one of China's most dynamic cities.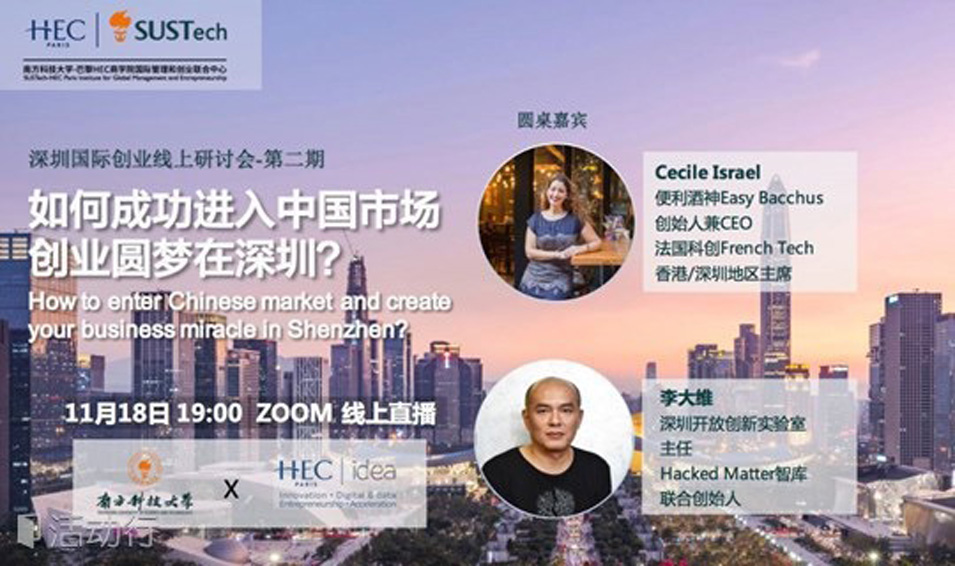 "How to enter Chinese market and create your business miracle in Shenzhen?" Second online forum hosted by SUSTech-HEC Paris Institute, focusing on the market entry of cross-border businesses, product and market strategy, media and social networking.
December
The 3rd online Talk Series hosted by SUSTech-HEC Paris Institute "Lawyer-up, Chinese legal environment made easy for global entrepreneurs. "focusing on the legal system and foreign investment policy in China, company establishment and intellectual property protection. The talk invited Franck Desevedavy(Founding Partner & Managing Director of Asiallians) and Wei Lin(Managing Partner,P.C. Woo & Zhonglun W.D.LLP, Ph.D. in law), they discuss how to avoid legal risks for international startups entering Shenzhen and Chinese markets, as well as how to succeed as a foreign company.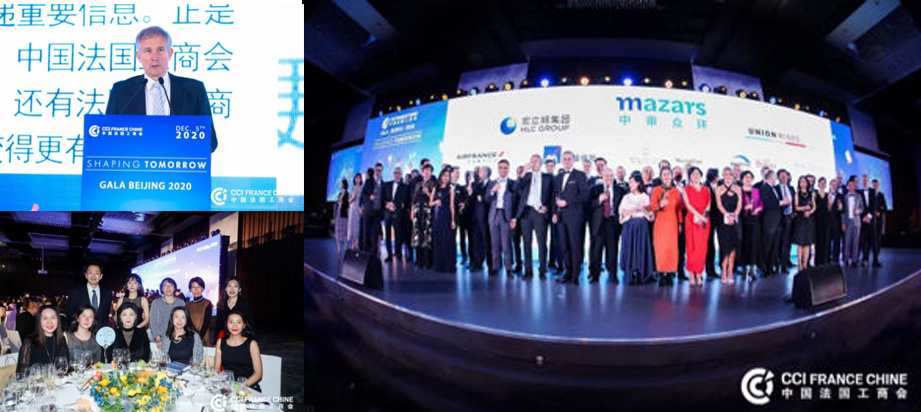 The CCI France China Gala 2020 was successfully held in Beijing on December 5th with nearly 600 distinguished guests on presence. HEC Paris China invited its customers and academic partners to celebrate together and to greet the holiday seasons.

HEC Paris Christmas Dinners were respectively held on December 11th and 12th in Shanghai and Beijing. Nearly 100 alumni gathered together to celebrate Christmas and welcome the New Year 2021.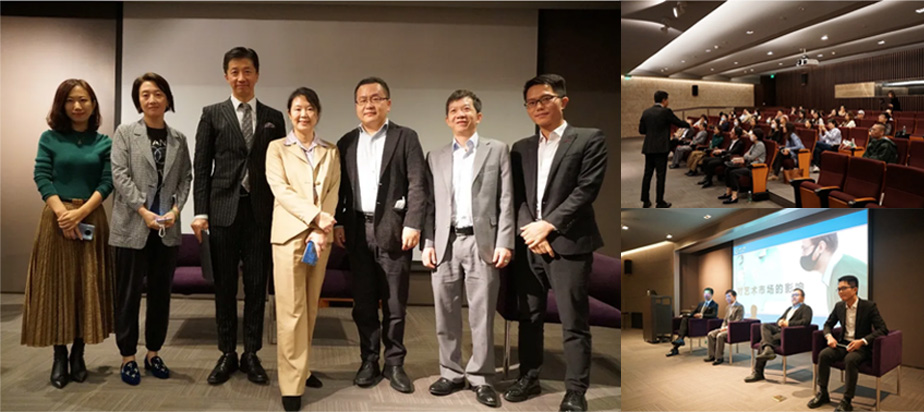 On December 13th , the second offline Open Class "Art sharing and new opportunity" was held by HEC and AAD THU in Shenzhen Artron Art Center.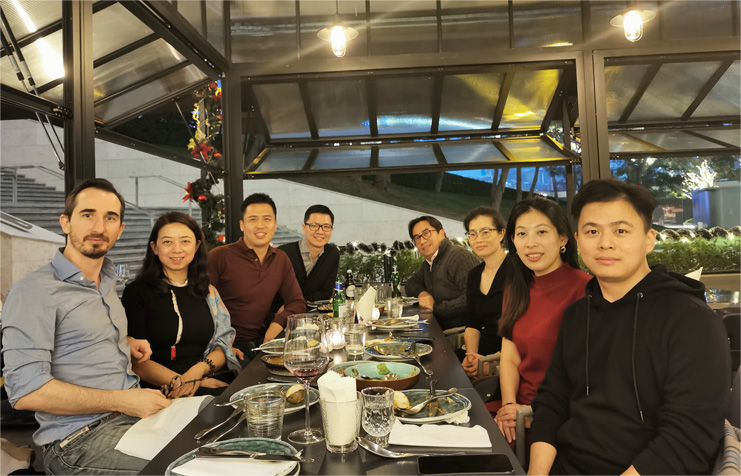 December 22th, HEC alumni Christmas dinner in Shenzhen.
HEC Paris Rankings in 2020
#1
European Business School Ranking 2020
#1
Global Ranking of Masters in Finance 2020
#2
Masters in Management 2020 Ranking
#3
Executive MBA Ranking 2020
#2
Executive Education Rankings 2020
* Source| Financial Times
#1
Executive MBA Rankings 2020
#1 in Europe, #5 Worldwide
Global MBA Rankings 2020
#1
Masters In Management Rankings 2021
#1
MSc Marketing Rankings 2021
*Source | Quacquarelli Symonds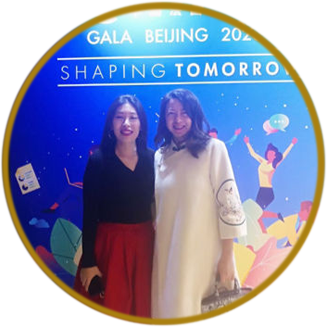 In the coming year of 2021, HEC China will continue to build up the relationship with academic partnerships, deepen strategic cooperation with corporations, and keep providing support and services to HEC Paris Alumni Community in China.
We wish you all have a very fruitful and healthy new year of 2021!
-- HEC China Office